Years Industry Experience
The #1 Social Media Course in Ahmedabad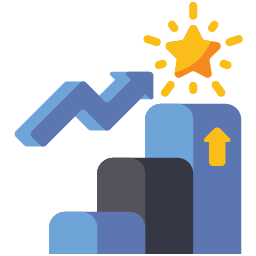 Makes you 100% employable in a continually growing, lucrative industry.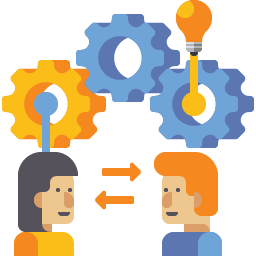 Work on international and domestic live projects.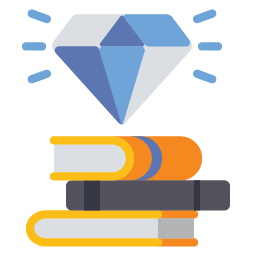 10+ certified courses.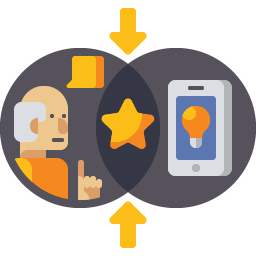 100% practical, hands-on training.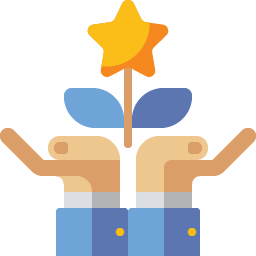 100% placement assistance.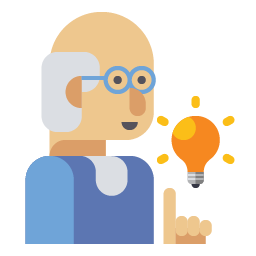 Faculty of industry-professionals with over 30 years of collective experience.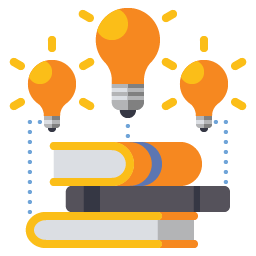 Learn leading digital marketing tools like SEMrush, Ahrefs, Screaming Frog, Google Analytics, and much more!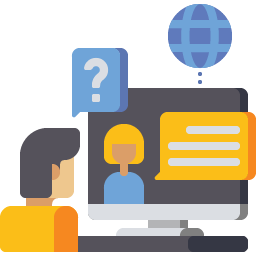 Complementary interview coaching to help you prepare, practice and rehearse for your job interview.
Social Media

Course Module
All courses come with our placement assistance guarantee, which means that we help you get placed at some of the best IT companies.
100% Placement Assistance Guarantee
The world is becoming increasingly digital. In such a setting, opportunities for skilled professionals who have the necessary knowledge and skills to employ these technologies strategically are also increasing.
The only eligibility criterion for taking up a Social Media course is your hunger and passion for learning.
Our Social Media course in Ahmedabad is an ideal choice for students, small business owners, marketing managers, Influencers, team leaders and marketing executives who want to learn how to design and implement effective marketing strategies.
Our Social Media course will enable you to build a solid foundation in core social media areas through a practical and in-depth syllabus.
Social Media is changing the world and we're all here witnessing it
Transform your Career With Our Social Media Marketing Course In Ahmedabad
It's true. You can learn almost anything on Google these days. But the million dollar question is – is the information you get on Google really sufficient to learn complex social media marketing concepts in-depth? Will it honestly do you any good in terms of boosting your career prospects or benefiting your business? The brutal truth is, NO. If you think learning industry-relevant skills online is the right way to go, you're going to be sorely disappointed. It will always leave you lurching for answers to your doubts that will keep increasing with every passing day and your attempts to dispel them will, in all probability, end disastrously. Moreover, acquiring practical social media marketing skills from social media maestros will always give your resume an edge when compared to learning from sources that aren't entirely reliable.
Dominate Digitally's comprehensive social media marketing course in Ahmedabad will help you to thoroughly learn the social media marketing ecosystem through an easy, yet palatable teaching pedagogy. By the end of this revolutionary social media course, you'll be an accomplished social media marketer with a strong command over practical execution of Facebook marketing, Instagram marketing, LinkedIn marketing, Pinterest marketing, Twitter marketing, and Youtube marketing among others. Our course has been tailored to accommodate sweeping applications of both, organic and paid strategies. You will also be able to integrate the potential of multiple platforms in order to achieve the best possible outcomes. This includes leveraging the effectiveness of content marketing, email marketing, and SEO in tandem with social media marketing to drive optimum growth for any niche.
What's more? You will learn from some of the best brains in the industry. Our social media course facilitators are devoted to enriching your knowledge and skills through hands-on exposure to proven, battle-hardened strategies that they've learned over the course of 15 years in the industry.
Our top-most priority is to provide SEO training in Ahmedabad par excellence at affordable rates.
All our courses are easy-to-understand and uncomplicated to ensure a flawless learning experience.
Lifetime Student Assistance
Get free, lifetime assistance with your questions and placement opportunities even after you finish our Social media course in Ahmedabad.
Learn social media in an uncluttered, easy-to-understand format that revolves around its practical application instead of theoretical gibberish.
Get 100% placement assistance with one-on-one feedback sessions for your queries.
Learn through live projects, industry case studies and real social media challenges
Social Media Marketing can be a complex puzzle to solve but it's not rocket science
Social Media

Training Course in Ahmedabad
Our social media training course in Ahmedabad is the only course you'll ever need to  to improve the social stature and reach of any website or blog on the world's largest and most popular social media channels. It has been designed to thoroughly arm our participants with comprehensive social media advertising strategies.
The tactics that are taught in our syllabus are the same ones we currently use to get enviable return on investments for diverse industries and businesses of all scales. Our social media marketing course will also practically show how to improve conversion rates for any business using effective marketing strategies. Additionally, we constantly strive to ensure that our course is always up to date with the latest developments in the industry, and that our modules keep up with ever-changing social media algorithms. 
The entire course is a practical, step-by-step guide for running both, organic and paid campaigns that are highly targeted and cost-effective.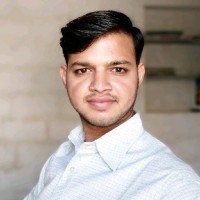 Jr. SEO at Adit Advertising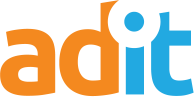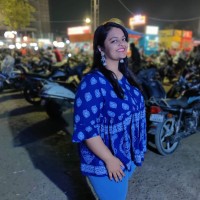 SEO Executive at Flamingo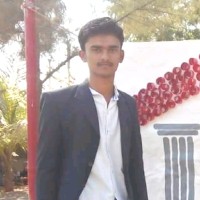 Skills That You Will Acquire Through Ahmedabad's Best Social Media Marketing Course
By the time you're done with Dominate Digitally's social media marketing training, you will have acquired cutting-edge skills that'll enable you to grow your business, improve your career prospects or enhance the chances of your employment. Among other things, you will specifically learn to:
Create a comprehensive social marketing plan that goes beyond branding and awareness.
Create engaging content that's relevant to your audience.
Utilize various social platforms and learn how their algorithm works.
Structure your social marketing plan to generate sales, leads, and improve revenue.
Create goals and KPIs for social campaigns.
Be an infopreneur- sell digital products using social media platforms.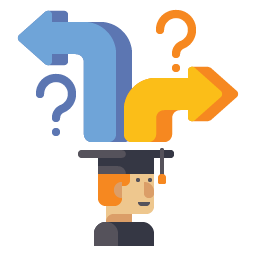 Career Guidance
Tailored counseling to help you pick the most rewarding career option.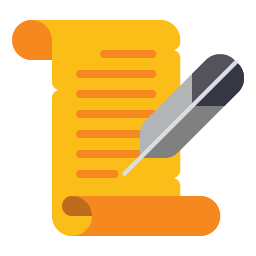 Build Your Resume
We ensure that your resume ticks all the right boxes.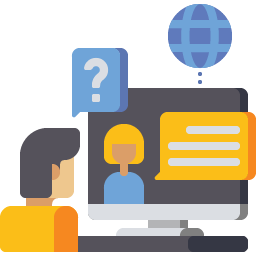 Interview Preparation
We'll teach you how to ace the most difficult interviews.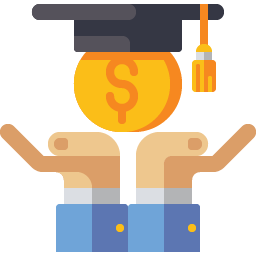 Job Placement
We'll assist you to get placed in the best companies across the country.
Who Should Attend Our Social Media Training Course In Ahmedabad?
Our social media Training course is a practical, hands-on program designed to take you on a step by step journey towards social media domination. Whether you are a freelancer, social media marketer, corporate employee, digital marketer, content writer, entrepreneur, or a business owner, our social media marketing course in Ahmedabad is for everyone who seeks to increase their brand presence and want to reach their target audience effectively.
At each stage of our social media training module, you will get practical exposure to live campaigns, and case studies. This will enable you to learn the do's and don'ts of various social media channels in-depth. You will also get practical training documents and resources that you can refer to once you've completed the course.
The first rule of social media is that everything changes all the time. What won't change is the community's desire to network.
I completed Dominate Digitally's digital marketing course in February and it is the driving force behind my successful freelancing career right now. I have no second thoughts in saying that this is the best course if you want to make a career out of digital marketing.
Since attending Dominate Digitally's SEO course has literally changed my life, I'm confident that this the ultimate SEO course. The best part is that they got me placed at one of the top IT companies of Ahmedabad and I'm super grateful to them for it.
I own a travel business and I enrolled at Dominate Digitally's social media course after much research to improve my business. I must say, both the course modules and the faculty exceeded my expectations. I have been able to scaleup my business without any external help in a cost-effective manner.
Small business owners, sales and marketing managers, students, and entrepreneurs need to get better online marketing.
Creative professionals – writers, authors, influencers who want to promote their product or services online.
PR Campaign managers who know how to use social media marketing and want to integrate the power of digital marketing into their skillset.
Students who want to upgrade their job profile in this competitive job market. 
Sales and Marketing professionals who haven't fully utilized the power of social media in their marketing channel or who want to get a fresh start in the online marketing sector.
We provide complete step-by-step training from start to finish from evaluating brand presence, defining social media KPIs, strategy, doing research, and building a content calendar. And this process includes the following learnings:  
Learn how to start and plan social media marketing for any business. 
Integrate your social media marketing goals with your business goals 
How to perform a relevant audience and find the right content approach for the business or a brand. 
How to use images, videos on different platforms?
How to measure your results and create KPI reports
How to monitor your online reputation on social media
How to set up social media paid campaigns for different platforms
The social media training course requires participants to have some prior knowledge of computers and be willing to learn. Our trainers provide you with all the necessary information, which you can use to make your career in the social media market. There is no special qualification required for our courses.
Simply put, we will distill everything we've learned over a combined 30 years of experience, so you can have plenty of resources and techniques to learn from. In addition, you'll have assignments every week, including some reading and a good bit of work on the Internet to practice what you've been learning. We also train our students for practical certification, such as Facebook blueprint certification.
We have both basic and advanced social media marketing modules. In our advanced module, you will be able to design a project that advances your knowledge and reflects your experience.
First, there is a difference between certification and certificate programs. "Certification" is managed by and recognized by a professional body or association, such as the Facebook blueprint certification offered and managed by Facebook. These are not "certification" programs.
Certificate programs are usually only given credit because of the institution's name where you earned it from. A certificate is an award for completing a course of study at a certain level of proficiency. It does not guarantee that you will be successful at what you do after earning it as long as your practical skills and experience are lower. But, it's what drives you for the opportunities you desire. At Dominate Digitally, we provide both practical knowledge sharing with industry-grade certificates when you finish our course. We also train our students for facebook certification programs.