Years Industry Experience
Best Software Development Course In Ahmedabad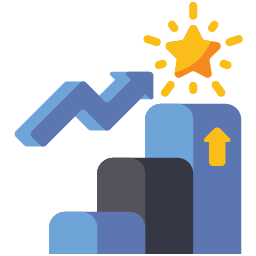 Makes you 100% employable in a continually growing, lucrative industry.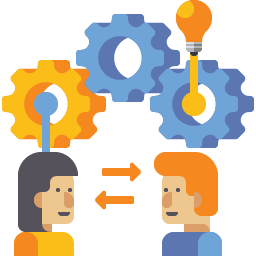 Work on international and domestic live projects.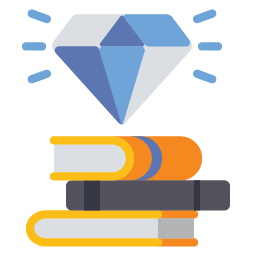 10+ certified courses.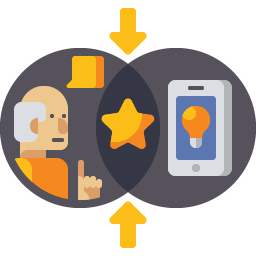 100% practical, hands-on training.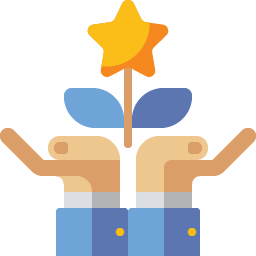 100% placement assistance.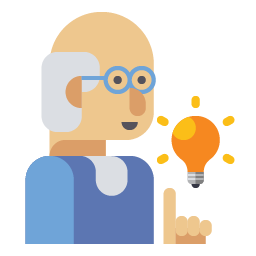 Faculty of industry-professionals with over 30 years of collective experience.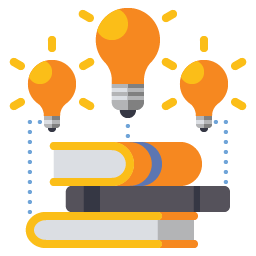 Learn leading Software Development Technology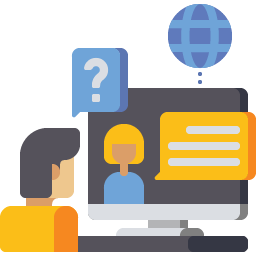 Complementary interview coaching to help you prepare, practice and rehearse for your job interview.
The world is becoming increasingly digital. In such a setting, opportunities for skilled professionals who have the necessary knowledge and skills to employ these technologies strategically are also increasing.
The only eligibility criterion for taking up a digital marketing course is your hunger and passion for learning.
Our digital marketing course in Ahmedabad is an ideal choice for students, small business owners, marketing managers, Influencers, team leaders and marketing executives to learn how to design and implement effective marketing strategies.
Our Digital Marketing course will enable you to build a solid foundation in core digital marketing areas through a practical and in-depth syllabus.
Sometimes the best way to envision the future is to invent it.
Java

Training Course in Ahmedabad
What is Java?
Java is an object-oriented programming language built by Sun Microsystems. It does not compile programs created with Java into native platform code, but into byte code that runs by a virtual machine. This allows them to run on most platforms.
Dom Digital offers excellent basic and advanced java courses in Ahmedabad. Your future self will thank you for taking this course with us.
The Possibilities are Infinite.
Python

Training Course in Ahmedabad
What is Python?
Python is a dynamic object-oriented programming language that is easy to learn and can create a variety of programs. It can build websites, desktop applications running on users' computers, including games, etc.
Dom Digital offers a Python certificate course in Ahmedabad and it is not just limited to only people in the city, but to as many persons in the world who are eligible.
ASP.Net

Training Course in Ahmedabad
What is ASP.NET?
ASP.NET is an open-source, server-side, as part of a web application that allows programmers to build dynamic websites, web applications, and web services. It also allows writing programs using any language that supports dot NET. 
What is dot net in a nutshell? 
Dot NET (written .NET) is a software development platform that provides the programmer with a huge toolbox that allows him to perform a variety of software development tasks without having to program the software from scratch. Instead of inventing the wheel – just use it. That is why at Dom Digital, we offer the best ASP.Net certificate course in Ahmedabad.
What is dot net used for?
Dot Net supports almost every type of software development. From building websites to developing applications. From game development to financial management software. From running software on a personal computer to running software on thousands of computers. Almost any software application can take advantage of .NET for development. Any programmer who uses this ASP.Net advanced Course in Ahmedabad will receive a broad range of tools that will give him a strong push forward.
We Help You Invent the Future.
C, C++

Training Course in Ahmedabad
What is C?
The C programming language is a universal programming language that has gained particular popularity among programmers because of the combination of the capabilities of high- and low-level programming languages.
We also use the C language when writing programs for micro-controllers.
The C language had a significant impact on the development of the software industry, and its syntax became the basis for programming languages ​​such as C ++, C #, Java, and PHP.
What is C++?
Unlike many top-level languages ​​on the market today, such as Python Java and #C, the C ++ language incorporates low-level programming capabilities. It is a language that contains within it the "best of both worlds." It has elite language capabilities, yet can still use system memory programming and manipulation. 
Why learn C, C++ with us?
You can learn C, C++ Course in Ahmedabad at Dom Digital. Since these languages can be very broad and confusing, we strongly recommend learning with us. We have some of the best expert teachers of C, C++ advanced courses in Ahmedabad, who will guide you in the right path. 
We built the C, C++ certificate Course in Ahmedabad and you are welcome to join us or get more details about it.
Powered by Intellect Driven by Values.
Internet of Things

Training Course in Ahmedabad
What is the Internet of Things (IoT)?
The Internet of Things (IoT) is a new stage in the development of the Internet when more things it connects to it than people. The transition to it happened in 2008-2009 when the number of devices on the network overtook the population of the Earth.
Why take this Internet of things course?
We this Internet of Things Course in Ahmedabad to give students insights into the interesting future of the Internet of Things (IoT). 
The Internet of Things advanced Course in Ahmedabad will help you get acquainted with the Internet of things concept, origin, tools, and how the Internet of Things can incorporate into business to improve results. 
Who is eligible to take this course?
This Internet of Things Certificate Course in Ahmedabad caters to CXO level and middle management professionals who are interested in business value and ROI leveraging IoT.
Are you up to the challenge?
Game Development

Training Course in Ahmedabad
What is game development?
Game programming covers everything from designing to development. The job of the game designer is to develop game structure, create the layout, and add some art and multimedia animation. The role of game developer includes developing scripts, implement AI, API, connect modules, and more. 
Who is this course for?
Our Game Development certificate Course in Ahmedabad caters to candidates that are looking to creating their careers in game development with Unity 3D. Dom Digital offers a Game Development advanced Course in Ahmedabad on the Unity 3D platform. 
Why take this course?
With our Game Development Course in Ahmedabad, you can gain basic to advanced level game development training, to improve your creativity to showcase your resume and increase your chances of getting a good job.
Interested in joining this course? Have questions? Contact us today!
Committed to People, Committed to the Future.
ASP.Net MVC

Training Course in Ahmedabad
This ASP.Net MVC Certificate Course in Ahmedabad introduces professional developers to ASP.NET MVC at a level sufficient to get started immediately. The course has a pronounced practical orientation. 
The ASP.Net MVC advanced Course in Ahmedabad gives an understanding of the operation of the browser, web server, their interaction introduces both the implementation of MVC from MS and the concept of MVC itself. 
What is the aim of this course?
To acquaint the candidates with the basics of development on the ASP.NET MVC platform, provide a basis for starting professional development using this technology, or for a more detailed study of related areas and technologies.
Who is this course for?
The ASP.Net MVC Course in Ahmedabad is for professional software developers who have at least 2 years of experience in the .NET platform. It requires the ability to read technical documentation in English. Web development experience can be minimal.
Our top-most priority is to provide digital marketing training in Ahmedabad par excellence at affordable rates.
All our courses are easy-to-understand and uncomplicated to ensure a flawless learning experience.
Lifetime Student Assistance
Get free, lifetime assistance with your questions and placement opportunities even after you finish our digital marketing training in Ahmedabad.
Learn digital marketing in an uncluttered, easy-to-understand format that revolves around its practical application instead of theoretical gibberish.
Get 100% placement assistance with one-on-one feedback sessions for your queries.
Learn through live projects, industry case studies and real digital marketing campaign challenges.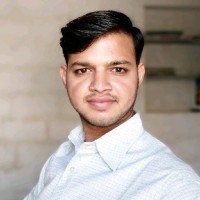 Jr. SEO at Adit Advertising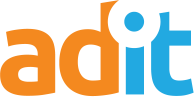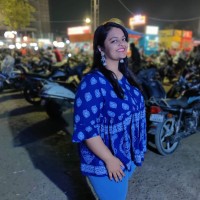 SEO Executive at Flamingo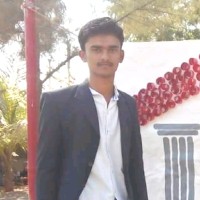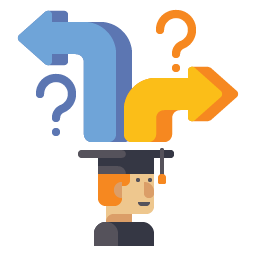 Career Guidance
Tailored counseling to help you pick the most rewarding career option.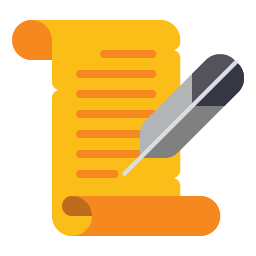 Build Your Resume
We ensure that your resume ticks all the right boxes.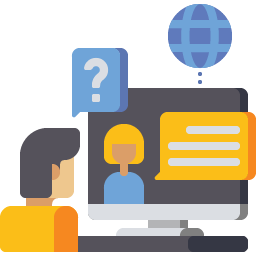 Interview Preparation
We'll teach you how to ace the most difficult interviews.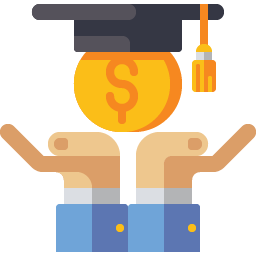 Job Placement
We'll assist you to get placed in the best companies across the country.
I completed Dominate Digitally's digital marketing course in February and it is the driving force behind my successful freelancing career right now. I have no second thoughts in saying that this is the best course if you want to make a career out of digital marketing.
Since attending Dominate Digitally's SEO course has literally changed my life, I'm confident that this the ultimate SEO course. The best part is that they got me placed at one of the top IT companies of Ahmedabad and I'm super grateful to them for it.
I own a travel business and I enrolled at Dominate Digitally's social media course after much research to improve my business. I must say, both the course modules and the faculty exceeded my expectations. I have been able to scaleup my business without any external help in a cost-effective manner.
This course is for anyone who's interested in this topic and wants to learn more about it. This course will also help you gain potential professional skills.
No prior qualifications are needed to take this course.
Yes, there is a test at the end of the course. Once you've completed all the modules of the course, you will have to give a multiple-choice test. The questions will be based on the topics of the modules you studied. And of course, you can take the test at any time, from any device and from anywhere you want.
Don't worry if you fail the test, you can retake it as many times as you want.
We make the payment process easy for you. You can either use your Visa, MasterCard, American Express, Solo cards or UPI supported wallets to pay for the online course. We use the latest SSL encryption for all transactions, so your order is safe and secure.
After you complete the course, you'll immediately receive a free printable PDF certificate.  A Hard Copy certificate is also available, and you can get one for just £9! You may have to wait for 3 to 9 days to get the hard copy certificate.